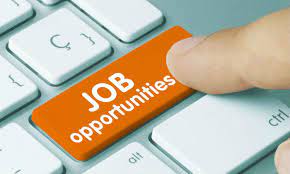 Job Vacancy: Fundraising and Development Specialist
Asia Pacific Refugee Rights Networks (APRRN)
2.5 days per week, flexible
4 months, from 1 November 2023 (or before)
Advance APPRN's fundraising strategy, in collaboration with the two CO-SGs.
Keep an overview of the changing funding landscape in the region as it relates to the human rights of displaced persons and other vulnerable people on the move.
Map prospective donors, in particular in the region, but also beyond, and manage a donor database Identify and pursue new and innovative funding opportunities, and propose new proposed financial partnerships to the CO-SGs.
Prepare Fundraising briefings for the CO-SGs ahead of meetings with established and prospective funders.
Develop and manage a funding pipeline spreadsheet.
Develop high-quality funding proposals in collaboration with the CO-SGs and other staff.
Together with the CO-SGs, maintain excellent relationships with existing and potential donors.
Guide, advise, and support the APRRN Secretariat and the membership in fundraising capacity strengthening, and provide relevant partnership opportunity information.
Draft, review, and disseminate APRRN impact briefings to donors.

Education

Bachelor's degree or higher, preferably in non-profit management, fundraising management, communications, marketing, or other relevant fields.

 

Experience

Minimum 6 years of work experience in a development or fundraising role with an NGO, preferably in the Asia Pacific region or international contexts.
Previous experience in fundraising, proposal writing, budgeting, and reporting is required.
Experience writing successful funding proposals, programme reports, and budgets is essential.
Experience consulting with multiple partners/stakeholders across contexts in order to design and develop fundraising strategies.
Experience working with rights-based NGOs and Refugee Led Initiatives.

 

Skills

A good understanding of the overall socio-political and human rights situation in the Asia Pacific region would be an asset.
Excellent coordination and task management skills.
Ability to multitask and set priorities while managing competing deadlines.
Diplomatic and able to maintain good relations with donors, APRRN members, and APRRN stakeholders.
Able to work proactively and supportively within a team.
Communication skills: ability to write persuasively.
Fluent in oral and written English.
IT Skills: good knowledge of Microsoft Office, including Excel, is essential.

 

How to apply

Please send your application in Word or PDF format to jobs@aprrn.org

with the subject line "Application: APRRN Fundraising and Development Specialist".

The application should include:

A CV not more than 3 pages
A cover letter addressing selection criteria, not more than 2 pages
A written sample not more than 3 pages, unedited by others (we will not accept a report or any published articles that you co-edited with others)
Contact details for three referees

 

Please make sure these are saved in one document and the title of the document is Application_APRRN_FDS [Your full name].