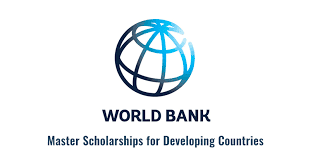 World Bank Scholarships Program
برنامه بورسیه های تحصیلی بانک جهانی
برنامه بورس تحصیلی مشترک جاپان/بانک جهانی (JJ/WBGSP) برای شهروندان برخی از کشورهای در حال توسعه با تجربه حرفه‌ای مرتبط و سابقه حمایت از تلاش های توسعه کشورهایشان که برای برنامه ماستری در یک موضوع مرتبط با توسعه درخواست می‌کنند، باز است.
با توجه به بودجه موجود، JJWBGSP  برای 45 شرکت کننده در برنامه ماستری در 27 دانشگاه در ایالات متحده، اروپا، آفریقا، اقیانوسیه و جاپان در زمینه های کلیدی توسعه، از جمله مدیریت سیاست اقتصادی، سیاست مالیاتی، و مدیریت زیرساخت، بورسیه تحصیلی ارائه می دهد.
لطفا توجه داشته باشید که اگر در یکی از این 45 برنامه ماستری پذیرفته نشده اید، واجد شرایط درخواست بورسیه JJWBGSP در سال 2023 نیستید.
برای تطبیق با تقویم دانشگاهی برنامه های مشارکت کننده  JJWBGSP، فرآیند درخواست بعدی در دو دور سازماندهی می شود:
مهلت دور اول: 16 جنوری تا 28 فبروی 2023.
مهلت دور دوم: 27 مارچ تا 26 می 2023.
The Joint Japan/World Bank Graduate Scholarship Program (JJ/WBGSP) is open to citizens of certain developing countries with relevant professional experience and a history of supporting their countries' development efforts who are applying to a master degree program in a development-related topic.  
Subject to available funding, JJWBGSP offers scholarships for 45 Participating Master's Programs in 27 universities in U.S., Europe, Africa, Oceania and Japan in key areas of development, including economic policy management, tax policy, and infrastructure management.
Please note that if you are not admitted to one of these 45 Participating Master's Programs, you are not eligible to apply for a JJWBGSP Scholarship in 2023.
To accommodate the academic calendar of JJWBGSP Participating Programs, the next application process will be organized in two rounds
First-round deadline: January 16 to February 28, 2023.
Second-round deadline: March 27 to 26 May 2023.
https://www.worldbank.org/en/programs/scholarships?fbclid=IwAR0Nn08-75DkBmxxfy7sfDZBenkmVUkBcB2tM7OfuUI_aUDQzUaTdL61d9g#3