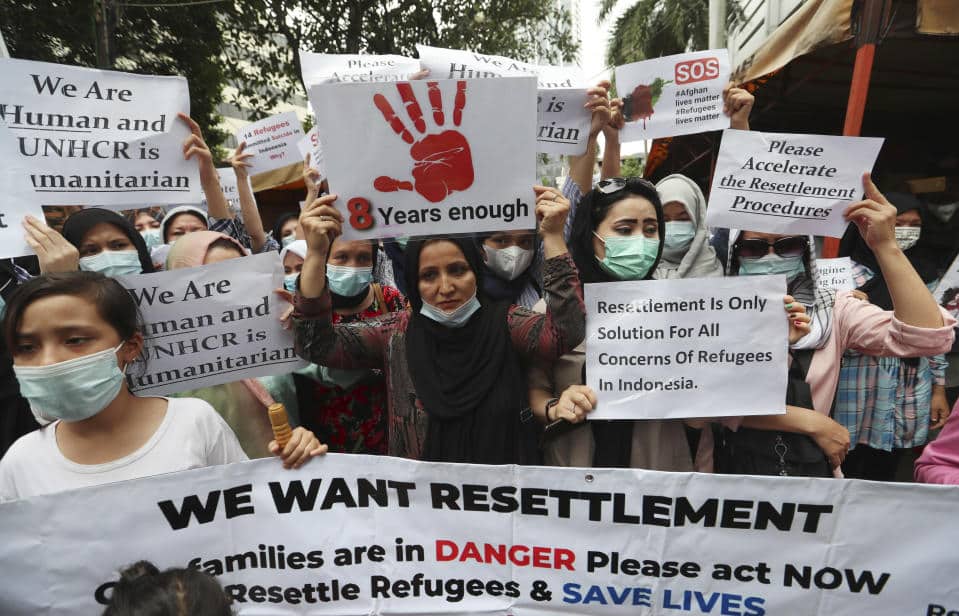 USCRI Webinar: Afghan Policy Update
وبینار USCRI: به روز رسانی پالیسی افغانستان
تاریخ و زمان: 3 اگوست 2023 ساعت 23:30 به وقت کابل
توضیحات: کارمندان سیاست و حقوقی کمیته پناهندگان و مهاجران ایالات متحده (USCRI) در مورد آخرین تلاش های قانونی و اجرایی برای گسترش حمایت های قانونی از آزادی مشروط افغان ها که نزدیک به دو سال پیش در بحبوحه خروج ایالات متحده از افغانستان وارد ایالات متحده شده اند، بحث خواهند کرد.
اعضای میزگرد در مورد آخرین تحولات مربوط به قانون تعدیل افغانستان (AAA)، پیشنهاد دو حزبی در کنگره برای فراهم کردن مسیری برای این جمعیت به وضعیت اقامت دائم قانونی بحث خواهند کرد. آنها همچنین در مورد وضعیت سایر حمایت های فدرال برای افغان ها مانند روند جدید آزادی مشروط برای افغان ها و وضعیت محافظت شده موقت بحث خواهند کرد.
دانیل سالازار، تحلیلگر سیاست USCRI و جاکوب مانتی، هماهنگ کننده شبکه خدمات حقوقی USCRI، به عنوان اعضای پنل وبینار حضور خواهند داشت.
این پنل توسط AnnaMarie Bena، معاون ارشد USCRI مدیریت خواهد شد.
Date & Time: Aug 3, 2023, 11:30 PM in Kabul
Description: Policy and Legal staff at U.S. Committee for Refugees and Immigrants (USCRI) will discuss the latest legislative and executive efforts to extend legal protections to Afghan parolees, who arrived in the United States nearly two years ago amid the U.S. withdrawal from Afghanistan.
The panelists will discuss the most recent developments on the Afghan Adjustment Act (AAA), the bipartisan proposal in Congress to provide this population a pathway to lawful permanent resident status. They will also discuss the status of other federal protections for Afghans, such as the new re-parole process for Afghans and Temporary Protected Status.
USCRI Policy Analyst Daniel Salazar and USCRI Legal Services Network Coordinator Jacob Mantey will serve as the webinar's panelists.
The panel will be moderated by AnnaMarie Bena, USCRI's Senior Vice President.