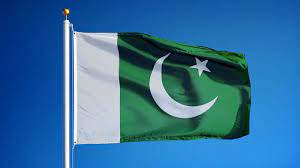 Amnesty Scheme for Overstaying Foreigners to Exit Pakistan
وزارت داخله پاکستان برای خارجیانی که پس از پایان اعتبار ویزای خود در این کشور اقامت داشته اند، مجوز خروج صادر می کند. مجوز خروج از طریق سیستم ویزای آنلاین پاکستان (پی او وی اس) برای خارجیانی که یک سال غیر قانونی اقامت داشته اند و مجوز خروج دستی برای خارجی هایی که بیشتراز یک سال غیر قاونی اقامت داشته اند با پرداخت جریمه صادر می‌شود؛
 عفو عمومی برای خروج اتباع خارجی از پاکستان بدون پرداخت هزینه اضافه اقامت تا تاریخ پایانی 31 دسامبر 2022 تصویب شده است؛
اتباع خارجی با اقامت بیش از حد باید برای مجوز خروج در (پی او وی است) درخواست دهند و پس از دریافت مجوز خروج می توانند پاکستان را ترک کنند؛
 اتباع خارجی دارای بیش از حد اقامت هند و سومالی باید برای مجوز خروج به صورت دستی در بخش مربوطه وزارت داخله درخواست دهند؛
 اتباع خارجی که از این طرح عفو استفاده می کنند، کدام برخورد قانونی با آنها صورت نخواهد گرفت؛
 طبق قانون اتباع خارجی 1946، اتباع خارجی که بیش از حد اقامت دارند، به سه سال حبس محکوم میگردد؛
 پس از 31 دسامبر 2022، اقداماتی علیه اتباع خارجی که بیش از یک سال اقامت دارند آغاز خواهد شد. علاوه بر این، آنها برای ورود بیشتر به پاکستان در لیست سیاه قرار خواهند گرفت.
Ministry of Interior issues exit permits to foreigners who have overstayed in Pakistan after expiry of their visas. Exit permits through Pakistan Online Visa System (POVS) are issued to the foreigners who have overstayed up to one year and manual exit permits are issued to the foreigners who have overstayed beyond one year, on payment of penalty.
A general amnesty has been approved for overstaying foreigners to exit Pakistan without paying overstay charges with a cut-off date of 31st December 2022.
Overstaying Foreigners shall apply for exit permit on POVS and can leave Pakistan after obtaining the exit permit.
Overstaying Foreigners of India and Somalia shall apply for exit permit manually in concerned Section of Ministry of Interior.
No legal action will be taken against the foreigners who will avail this amnesty scheme.
As per foreigners Act 1946, three-year sentence can be awarded to overstaying foreigners.
After 31st December 2022, action will be initiated against overstaying foreigners who are overstaying more than a year. Moreover, they will be black listed for further entry into Pakistan.
https://visa.nadra.gov.pk/amnesty-scheme-for-overstaying-foreigners-to-exit-pakistan/?fbclid=IwAR1a6-FfXePYEjpsZQNa8rGdxcC23_D2zEADQAejPB9dmT2lfQoFcQBAFYs