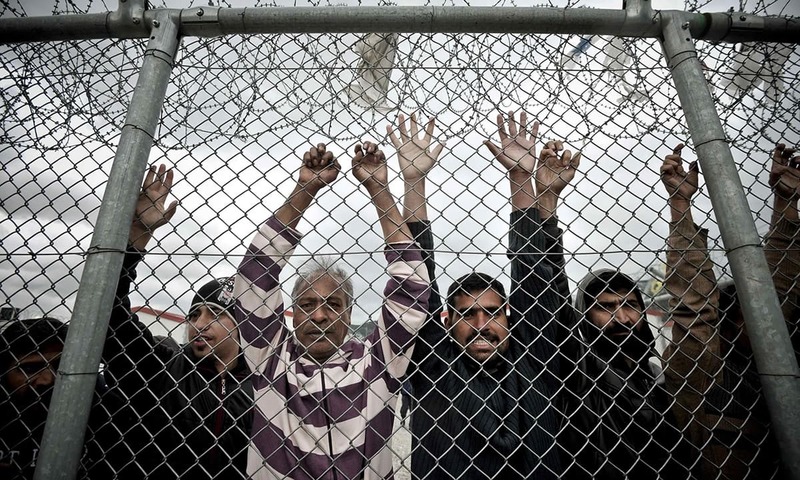 Pakistan's amnesty scheme for illegal foreigners ends on December 31
طرح عفو پاکستان برای اتباع خارجی غیرقانونی در 31 دسامبر پایان می یابد
وزارت کشور گفته است که طرح عفو اتباع خارجی غیرقانونی در 31 دسامبر پایان می یابد.
وزارت داخله گفته است که از اول جنوری اتباع خارجی که به طور غیرقانونی در پاکستان اقامت داشته باشند جریمه خواهند شد.
در همین راستا، رانا ثنأالله، وزیر داخله فدرال در توییت خود گفته است که نام آن دسته از خارجیانی که یک سال است به طور غیرقانونی در پاکستان اقامت داشته اند، در لیست سیاه قرار می گیرد.
رانا ثنأالله همچنین اظهار داشت که طرح عفو اعطا شده به ساکنان غیرقانونی در پاکستان در 31 دسامبر به پایان می رسد.
The Ministry of Home Affairs has said that the amnesty scheme for illegal foreigners will end on December 31.
The Interior Ministry has said that from January 1 foreigners staying illegally in Pakistan will be fined.
In this regard, Federal Interior Minister Rana Sanaullah has said in his tweet that the names of those foreigners who have been illegally staying in Pakistan for a year will be included in the blacklist.
Rana Sanaullah also stated that the amnesty scheme granted to illegal residents in Pakistan will expire on December 31st.