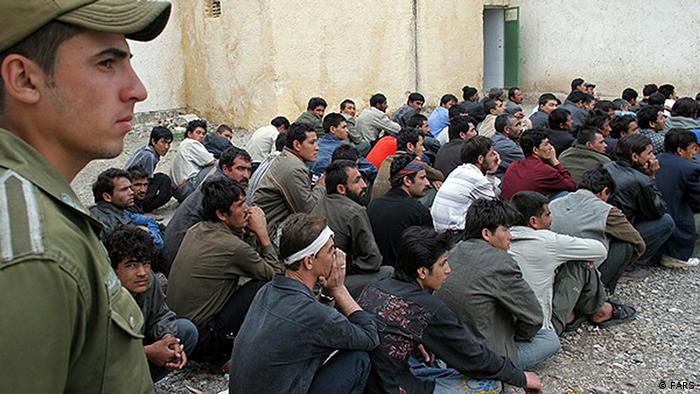 Iran forcibly expels over 135,000 Afghans in 6 months
در طول سال جاری خورشیدی حدود 252000 پناهجوی افغان از ایران و پاکستان بازگشتند که 135000 نفر آنها به اجبار توسط مقامات ایرانی اخراج شدند.
به گفته وزارت مهاجرین و عودت کنندگان (MoRR)، در حال حاضر هفت میلیون افغان به عنوان مهاجر در کشورهای مختلف زندگی می کنند. سه میلیون نفر از این پناهجویان در پاکستان زندگی می کنند، همین تعداد در ایران و یک میلیون باقی مانده در کشورهای دیگر.
گاهی اوقات با رفتارهای عجیب و غریب در این کشورها مواجه می شوند و اکثر این پناهندگان که فاقد مدارک اقامت قانونی هستند توسط کشورهای میزبان به ویژه ایران اخراج می شوند. اما هنوز هم روزانه تعداد زیادی از افغان ها از مسیرهای غیرقانونی برای کار یا مقاصد دیگر به ایران و پاکستان سفر می کنند.
یافته های آژانس خبری پژواک نشان می دهد که از 22 مارچ سال جاری تاکنون بیش از 252000 مهاجر افغان به اجبار از ایران و پاکستان اخراج شده اند.
Around 252,000 Afghan refugees returned from Iran and Pakistan during the ongoing solar year, including 135,000 forcibly expelled by Iranian authorities.
According to the Ministry of Refugees and Repatriation (MoRR), currently seven million Afghans are living as migrants in different countries. Three million of these refugees live in Pakistan, as many in Iran and the remaining one million in other nations.
Sometimes they face strange behavior in these countries and most of these refugees who lack legal stay documents are expelled by host countries specially Iran. But still daily a large number of Afghans travel to Iran and Pakistan through illegal routes for work or other purposes.
Pajhwok Afghan News findings show that over 252,000 Afghan refugees have been forcibly expelled from Iran and Pakistan since March 22 this year so far.