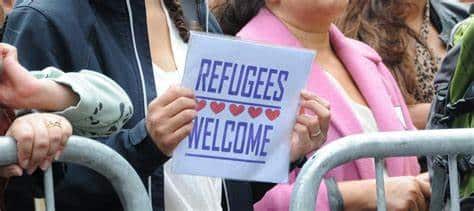 How many humanitarian visas have been issued for Afghans?
چه تعداد از ویزه‌های بشردوستانه مخصوص افغان‌ها صادر شده‌اند؟
در حالی که ده‌ها هزار تن از متقاضیان افغان هنوز چشم‌به‌راه پناهندگی گرفتن در آسترالیا هستند، حکومت می‌گوید نزدیک به نیمی از ویزه‌های بشردوستانه‌ای را که به اتباع افغانستان اختصاص داده بود، تا اکنون صادر کرده است.
بر اساس آماری که این وزارت در وبسایت خود منتشر کرده، از زمان سقوط افغانستان به دست گروه طالبان در ۱۵ آگوست ۲۰۲۱ تا اواسط می ۲۰۲۳، نزدیک به ۱۹۰ هزار شهروند افغانستان در قالب حدود ۴۱ هزار درخواست از آسترالیا تقاضای پناهندگی کرده بودند.
از این میان، وزارت داخله آسترالیا ۹۳۶۴ درخواست را که شامل ۴۲ هزار و ۲۴۱ متقاضی بوده‌اند، نهایی کرده است.
اما از میان ۹۳۶۴ درخواست نهایی‌شده، تنها به ۱۲ هزار و ۲۰۳ متقاضی شامل ۲۵۰۵ درخواست ویزه داده است.
این در حالی است که در حال حاضر بیش از ۱۵۹ هزار و ۲۰۰ شهروند افغانستان هنوز منتظر رسیدگی به درخواست‌های بشردوستانه خود هستند.
While tens of thousands of Afghan applicants are still awaiting refuge in Australia, the government says it has granted nearly half of the allocated humanitarian visas for Afghan citizens. According to statistics published on its website, from the time of the Taliban's takeover on August 15, 2021, until mid-May 2023, approximately 190,000 Afghan citizens had applied for asylum in Australia, submitting around 41,000 requests.
Among these, the Australian Ministry of Interior has finalized 9,364 applications, which included 42,241 applicants. However, out of the 9,364 finalized applications, visas have only been granted to 12,203 applicants, including 2,505 visa requests.
This is happening while currently, more than 159,200 Afghan citizens are still awaiting the processing of their humanitarian requests.