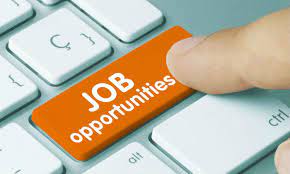 Job Vacancy: Protection Coordinator
1. Technical Oversight

Develop programme strategy and priorities based on thorough understanding of needs and context
Ensure that programme strategy, and design is well integrated with other DRC sectors
Lead development, harmonization, and roll out of SOPs, tools and guidelines
Lead on sector-specific research and assessments to inform DRC strategy, programme development and implementation
Provide regular technical support and guidance to protection teams and other relevant staff in both a structured manner and on a case by case basis.
Assure compliance with the Afghanistan Protection Cluster, DRC standards and procedures, and alignment with global strategy, through regular coordination with colleagues in support services at Area Office and Country Office level.
Coordinate with sector colleagues at RO and HQ levels as appropriate about relevant
Complete regular field visits to ensure technical oversight and support, identify needs, and ensure quality programming
Remain abreast of research, trends and innovation within the sector and transfer this into programme design and implementation, when relevant to the context

2. Technical Line Management

Development of harmonized job descriptions and structures in all area offices
Participate in the recruitment of technical staff in the same field
Identify technical gaps and support capacity building for technical line reports
Working closely with the Protection Specialist, assess capacity gaps amongst DRC protection and other programme staff and develop and deliver training (dedicated and on-the-job), through regular field visits to different area and field offices
Contribute to setting performance objectives and performance appraisals of technical staff in the same field

3. Programme Development, Coordination, and Oversight

Lead design, finalisation and oversight and coordination of protection components of proposals and projects
Map donor priorities within given sector and identify new opportunities
Provide technical review of all proposals, lead the compilation of reports and other relevant sector-specific donor communications
Participate in program review meetings as relevant (Grant Opening, Grant Review, & Close Out Meetings)
Maintain oversight of overall program implementation, including budgets and indicators, in close coordination with APMs and AMs, monitoring for timely sector-level spend, and initiate corrective action, including internal and donor budget realignments

4. Quality Assurance

Oversight of overall program implementation progress; identification, resolution and/or escalation of issues;
Work with M&E to develop harmonized tools and databases to monitor and track efficiency and quality of programming and improve information management within the sector focal points
Work closely with M&E in design, implementation, and evaluation of sector-level programming
Coordinate with M&E to ensure accountability mechanisms are established for programming

5. Coordination and Donor Engagement

Lead participation at Clusters, including direct participation at the national level and coordination of representation at the sub-national level. Also participate in working groups/strategic advisory groups, to represent DRC and its mandate
Act as the main sector-level point of contact with donors; support donor visits to the field
Provide technical input and support strategic direction of the sector-level response within the humanitarian community
Report issues and challenges to the donor in a timely manner, in coordination with the Head of Programme
Liaise with local, regional, and national stakeholders, as relevant

6. Other

Support country-level Advocacy through the identification of topics, development of briefings and other outputs to support DRC Afghanistan evidence-based advocacy efforts, in close coordination with the Advocacy focal point
Coordinate with the Communication team for success story content, communication tools, etc.
Provide regular updates to Head of Programme

Any other duties as agreed with Head of Programme
ABOUT YOU
To be successful in this role you must have:
Experience and technical competencies: 
Proven experience of at least 5 years in international field protection and management of protection programs;
Significant knowledge of International Human Rights Law, International Humanitarian Law;
Proven communication, interpersonal, representation, negotiation, promotion and diplomacy skills;
Proven strong analytical and communication skills;
Strategic thinker with the ability to quickly develop good insight and understanding of the conflict, the human rights situation and the political environment of the program country;
Sound understanding of humanitarian architecture;
Cultural sensitivity and adaptability;
Experience in international humanitarian work, advocacy and policy development, and cluster coordination mechanisms;
Prior experience in protection monitoring and protection assessment, reporting and project development;
Experience with managing teams and providing technical guidance and training able to manage high work load
Able to manage stress and be flexible
Education/qualifications:
Master degree or higher education relevant to humanitarian work: preferably in law, social sciences or humanitarian aid;
Languages:
Fluency in written and Spoken in English is required.
We Offer:
English – Fluent writing/speaking
Dari and/or Pashto – added value
Application process:
Interested? Then apply for this position, all applicants must send a cover letter and an updated CV (no longer than four pages). Both must be in the same language as this vacancy note. CV only applications will not be considered.