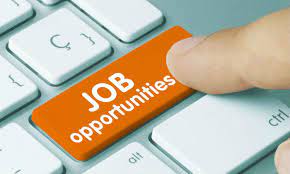 Job Opening: Bookkeeper
School of Leadership, Afghanistan (SOLA)
$17-$20/hour depending on experience
The School of Leadership, Afghanistan (SOLA) is an Afghan-led boarding school for Afghan girls, the first and only of its kind. SOLA's mission is to provide our students with a rigorous education that promotes critical thinking, a sense of purpose, and respect for self and others. Re-established and fully operational in Rwanda since our departure from Kabul in 2021, we aspire to build a generation of compassionate, curious, confident women leading a peaceful, prosperous and united Afghanistan.
Key to this mission is our US-based business and operations team that works diligently to ensure the accurate and efficient financial management. This team is seeking a bookkeeper to work a flexible hybrid schedule in Boston, Massachusetts.
Primary Responsibilities
Review financial statements, analyze accounts, and create journal entries.

Process all accounts payable in a timely manner.

Process and review payroll using ADP payroll services and in partnership with HR.

Process mail and deposit receipts.

Monitor and control corporate purchasing card systems, including follow-up with employees and cardholders as applicable.

Code and record transactions in the general ledger.

Ensure compliance with accounting policies.

Maintain records within the department.

Provide support for other ongoing tasks and special projects.

Assist in all financial and internal audits.
Qualifications
2 years of accounting experience with preference in nonprofit or governmental accounting.

Associate degree or advanced certificate in accounting, finance, or business.

Accounting system experience with preference in Quickbooks.
Requirements
Must be able to work in a hybrid arrangement with hours scheduled remote and from 75 State Street, Boston, MA, location. This is non-negotiable.

Must be able to work 40 hours a week with a flexible schedule.

Must be eligible to work in the US and have a clean background check.

Must comply with SOLA confidentiality requirements.
Compensation
$17 – $20/hour

This position is eligible for prorated sick and vacation leave

This position is not eligible for benefits
Interested candidates: please apply on Indeed by following this link.