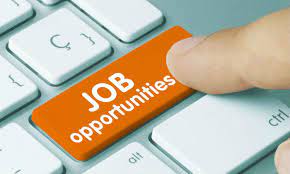 Emergency Team Leader (Re-announced)
Danish Refugee Council (DRC)
Kunar with travel to districts
Until 31st of December 2023 with the possibility of extension.
Under the direct supervision of the Area Program Manager and overall direction of the Emergency Specialist / Technical Coordinator, the Emergency Team, Leader is responsible for managing the emergency response in the Area Office/Suboffice of assignment and he/she will supervise assessments, selection, and assistance to affected targeted population in order to meet beneficiaries' needs and project objectives. He/she will be working in cooperation with DRC's Emergency with the following sectoral integration among the protection, HDP & EcRec teams. He/she will oversee the implementation of emergency response activities; be responsible for emergency-related reporting responsibilities; government liaison and represent DRC in the humanitarian coordination system in the east region.                               
Responsibilities:           
To achieve the overall and specific position's objectives, the job holder tasks and responsibilities include, but are not limited to:
Oversee, lead and coordinate the Rapid Needs Assessments according to DRC SOP & project guidelines.
Supervise the beneficiary selection processes according to the Humanitarian Principles and Code of Conduct and project selection criteria.
Supervise the Emergency response distributions (Cash and Goods in Kind) according to DRC SOP
Planning and implementation of emergency response activities
Ensure high quality data collection during assessments, running basic analysis and producing high quality reports.
Support Post distribution monitoring
Reporting on emergency project and activities
Government liaison, with relevant ministries (particularly ANDMA, PDMC, DORR and OCT)
Participating in humanitarian coordination meetings
When requested, lead a DRC emergency team and be ready to be re-allocated for short period and with short notice, outside the normal area of operation (within the country).
When necessary, directly supervise a team of field officers in his/her area of responsibility.
Perform any other tasks as instructed by the Area Manager and Emergency Coordinator/ Emergency manager.
We Offer:
Contract length: till 31st of December 2023 with the possibility of extension.
Band: NMG
Designation of Duty Station: East Area Office, Kunar.
DRC has Flexible working hours for Females staff as per DRC Policy.
13th month's salary Will be paid by end of each month with salary.
Top-up credit card as per office regulations.
1+1 Health Insurance will be provided by DRC.
Eid Bonus.
DRC provide Transport allowance/ Transportation Facilities for female and people with disability.
DRC Provides kindergarten/ Day Care allowance for max 2 children – Applicable for female mothers.
Per diem allowance for employee and her Mahram – Applicable for female 
Salary and conditions will be in accordance with the DRC salary scale.
ABOUT YOU
To be successful in this role you must have:
Experience and technical competencies: 
University degree
Minimum 5 years' relevant experience within a humanitarian organization, of which at least 2 years in emergency response.
Good understanding of displacement issues of both internally displaced and refugees. 
Good experience of working directly with Afghan communities and local authorities.
Experience of implementing emergency response projects.
Experience of managing a team.
Experience of external relations with understanding for working relations.
Monitoring and evaluation experience and/or experience of survey and assessment works.
Good communications skills.
Good written and spoken English.
Solid computer skills (Word, Excel, PowerPoint) and report writing ability.
Computer skills (Word, Excel, PowerPoint) and report writing ability
Education/qualifications:
University graduate in social sciences from a recognized university.
Languages:
Pashto
Dari (desirable)
English (good command)
Application process:
Interested? Then apply for this position by clicking the below Apply button.  All applicants must send a cover letter and an updated CV (no longer than four pages). Both must be in the same language as this vacancy note. CV-only applications will not be considered.
Note: Female candidates are highly encouraged to apply.