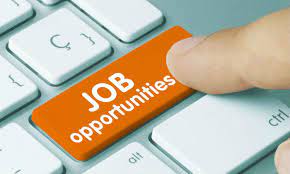 Country Director
Two Year Fixed Term Contract
This role is an exciting opportunity for a senior management professional who wants to help shaping the future success of a major international NGO working with over 25 million people in more than 45 countries for a world free from poverty and injustice by helping people use their own power. The role provides vision, leadership, management and effective high-level national representation for ActionAid in Afghanistan. If you are a leader who is strategic, influential with the passion for making a difference, this is the job for you.
The country director role represents ActionAid International Federation in Afghanistan; leads the development and the implementation of Country Strategy of ActionAid, Afghanistan.
As the top leadership in the country, the Country Director will focus on delivering high standards of ActionAid's operations in Afghanistan and ensuring resources are in place to achieve performance targets and monitoring overall performance against these targets. The role requires deep knowledge of Afghanistan's social, cultural, political and economic context to make significant improvements to policies and processes that lead to long-term success of ActionAid in Afghanistan; of broad organizational experience to develop and manage the team well and strong alignment with ActionAid's feminist values and principles. You will need to have excellent negotiation and communication skills, including demonstrated ability to handle sensitive diplomatic and government level advocacy negotiations on matters relating to ActionAid's Afghanistan country programme.
With appropriate degree level qualification, preferably post-graduate qualifications in development study, social science and/or organisational management, you should have significant experience working at the senior management / executive director position in development work in humanitarian context . Your background must include proven track records in leading change management, fundraising, donor contract management and managing complex financial control and risk management of a program with budget size from 8 million GBP and above. A strategic thinker, you will need to have ability to manage a large-diversified team and build high performance cultures with feminist values and practices.
What we offer:
ActionAid is committed to providing a welcoming, supportive workplace where we recognise a job well done, encourage close collaboration and sharing power, and where safeguarding standards and feminist leadership are exemplified everywhere. At ActionAid, you can look forward to a fair compensation package and a flexible working environment, including:
A workplace that embraces intersectional feminist principles
Generous maternity, paternity and adoption pay 
How to apply:
Applications close on 5PM GMT time on 8th September 2023. Please upload an up-to-date curriculum vitae and a covering letter, clearly explaining your suitability against the essential criteria in the job profile.
Please check your application and complete all eligibility questions including salary expectation questions and make sure you meet all the essential criteria listed in the person specification. In addition, your application will be stronger if you meet at least some of the desirable criteria. If you do not meet at least all the essential criteria, please do not apply as we only consider candidates if they meet the essential criteria listed on the job description. We will only consider candidates who have the right to work in the specified locations.
Due to high volumes of applications received, we can only correspond with short listed applicants. Should you not have received feedback on your application within two weeks of the closing date, please consider your application as unsuccessful.
ActionAid International will not consider unsolicited candidates from recruitment agencies. We reserve the right to withdraw any of our vacancies at any time.
About us:
ActionAid is a global federation working for a world free from poverty and injustice.We want to see a just, fair and sustainable world, in which everybody enjoys the right to a life of dignity, and freedom from poverty and oppression. We work to achieve social justice and gender equality, and to eradicate poverty.
All our work is underpinned by a set of feminist leadership principles: Self-awareness, Self-care and caring for others, Dismantling bias, Inclusion, Sharing power, Responsible & transparent use of power, Accountable collaboration, Respectful feedback, Courage and Zero tolerance against discrimination and abuse of power.
ActionAid International welcomes applications from all sections of the community and promotes diversity.
Our commitment to Safeguarding
ActionAid is committed to recruiting candidates who promote ActionAid's SHEA and Safeguarding policies and values. 
ActionAid will only recruit candidates who are committed to SHEA and Safeguarding and ActionAid's values, thereby helping to create safer working cultures. As a deterrence measure ActionAid is also committed to deterring candidates who are intending to cause harm from joining ActionAid.
GDPR Privacy notice
ActionAid International collects and processes personal data relating to job applicants as part of any recruitment process. ActionAid International is committed to being transparent about how we collect and use that data and to meeting our data protection obligations.