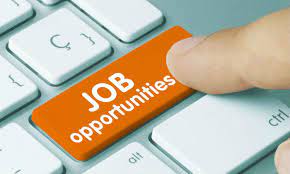 Career Opportunity :International Consultant – Programme Policy Officer (Early Warnings and
11 Months (with the possibility of extension)
STANDARD MINIMUM QUALIFICATIONS
Education: 
Advanced University degree in International Affairs, Economics, Nutrition/Health, Agriculture, Environmental Science, Social Sciences or other field relevant to international development assistance, or First University Degree with additional years of related work experience and/or trainings/courses. 
Experience:
At least 6 years professional experience, including in famine early warning and general context analysis
Required Knowledge and Skills:
Displays ability to identify the main hunger problem at the national or subnational level to design and implement context-specific programmes that integrate complex analysis and the full range of food assistance tools
Displays ability to translate understanding of programme principles in emergencies and protracted conflict situations into relevant, effective, and context specific approaches
High familiarity with WFP programming and ways of working as well as food security, and major contextual issues generally, in Afghanistan and/or demonstrated ability and willingness to rapidly acquire such in-depth knowledge
Advanced knowledge of food insecurity and vulnerability measurement and analysis 
Demonstrated experience in humanitarian and other data collection, management, and analysis
Advanced knowledge of the Integrated Food Security Classification (IPC) framework, related processes, and outputs; IPC certification an asset.
Strong initiative and independence, maturity of judgement, tact, and interpersonal skills
Ability to communicate effectively orally and in writing
Ability to deliver on responsibilities with minimal guidance
Ability to establish and work within teams and build effective working relationships with persons of many national and cultural backgrounds
Ability and willingness to cope with situations which may threaten health or safety and to live in challenging environments
General knowledge of humanitarian principles, UN rules, regulations and procedures
Flexibility in accepting work assignments outside normal desk description or outside Terms of Reference
Language:
Fluency (level C) in English language. 
HOW TO APPLY
To be considered, interested candidates are invited to apply via (https://www.wfp.org/careers/job-openings). Only short-listed candidates will be contacted. We want to ensure the recruitment process is fully accessible. Please contact us at afg.hrrecruitme[email protected] to advise us of any accessibility needs you may have.