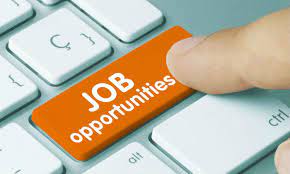 Career Opportunities: Programme Associate (PGAAP)
The World Food Programme (WFP)
JOB PURPOSE
The WFP Afghanistan Country Office has an established Protection, Gender and Accountability team that focuses on ensuring that food assistance is inclusive and adaptive to the needs and capacities of affected populations. To achieve this, WFP ensures that communities have access to information on WFP activities, their rights, and feedback mechanisms in ways that are accessible to the diverse information needs and preferences of the people we serve. WFP also ensures that all programming is done through a protection and gender lens, to support affected communities adequately and ensure a do-no-harm approach.
WFP is recruiting a Programme Associate (Protection, Gender and AAP Focal Point) for its Jalalabad Area Office to support its PGAAP commitments.
KEY ACCOUNTABILITIES (not all-inclusive)
Ensure that all complaints and grievances are verified in a safe, dignified, and timely manner, and that qualify feedbacks are provided to users of WFP's Community Feedback Mechanisms
Ensure that all cases are entered into the online Client Response Management (CRM) tool with sufficient level of details
Undertake verifications of sensitive cases and provide guidance and training to Cooperating Partner staff and Third-Party Monitoring staff on verifications falling under their umbrella
In close coordination with the CO Gender and Protection, AAP units, organize and facilitate regular trainings on Accountability to Affected Populations to WFP, Cooperating Partner, Third Party Monitoring staff, as well as other stakeholders as identified.
Ensure data privacy and informed consent in all two-way communications and all steps of verification processes
Report findings and trends to the Head of Area Office, and Head of Protection/Accountability in the Country Office
Comply with quality assurance plans requirements and contribute to post-case surveys
Provide support and guidance on protection and gender issues to Area Office units for programmatic implementation according to WFP's Protection and Gender policies
Handle sensitive cases including, but not limited to gender-based violence, protection, child protection, sexual exploitation and abuse, data privacy, amongst others. This will include adhering to the specified protocols for management of sensitive issues as outlined in the CFM Standard Operating Procedures
Engage with the diverse community supported by WFP to understand their information needs, preferences, capacity, and community information systems, and work jointly on strategies with the Community Engagement team from the Country Office, ensure follow-ups and recommendations are implemented in Area Office
Regularly review the accessibility and inclusivity of the WFP feedback mechanisms, in collaboration with the affected populations, and suggest community preferred remedies to the Community Engagement team for adoption and implementation. This includes ensuring that people with disabilities, women, youth, older people, and minorities (ethnic, religious, language, etc.,) have full access and enjoyment of WFP's feedback mechanism
STANDARD MINIMUM QUALIFICATIONS
Education:
University Degree in one of the following disciplines: Social Sciences, International Development, Political Science, Law or related field; must have specialization in protection, gender, and/or human rights related fields.
Experience:
Six (6) years or more of relevant work experience in communications related to protection, gender, accountability to affected populations.
Strong community relationships building capacity.
In-depth knowledge and operations experience in risk identification and operationalization of mitigation measures, protection, conflict sensitivity, gender, gender-based violence, humanitarian principles, access, and other humanitarian policy issues, and their linkages to humanitarian assistance.
Demonstrated field experience working on protection, gender, accountability to affected populations, disability inclusion and promotion of risk mitigation measures and good practices.
Innovative and self-driven with strong commitment to results focused work.
High ethical standards and commitment to WFP's AAP goals
Strong analytical, writing and communication skills.
Capacity to build sustainability in WFP's communication practice.
Strong capacity in establishing and sustaining relationships with diverse stakeholders.
Experience in communications in humanitarian settings
Language:
Fluency (level C) in English language, plus Pashto and/or Dari, preferably both.
HOW TO APPLY
To be considered, interested candidates are invited to apply via (https://www.wfp.org/careers/job-openings).
Only short-listed candidates will be contacted.
We want to ensure the recruitment process is fully accessible. Please contact us at afg.hrrecruitment@wfp.org to advise us of any accessibility needs you may have.