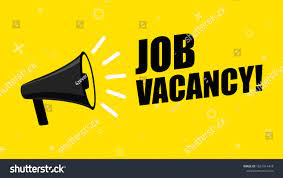 Afghanistan – Logistics Coordinator (M/F) – Kabul
Solidarités International (SI)
General objectives
The logistics coordinator leads logistics activities of the mission to ensure the smooth running of SI programs in the country. He/she ensures the implementation of SI procedures and logistics tools on the mission as well as their compliance and proper use, and compliance with donor requirements. He / she contribute to design the mission strategy, drafting and design projects necessary means and activities. He/she supports the head of mission by implementing security measures, providing logistic means, and back up of the CD in case of absence. He/she is the referent on the mission and the link between headquarters and the mission for any issue related to logistics.
Main responsibilities:
Fleet (Vehicles and Thermal equipment) management
Premises Management
Management of IT and communications systems and telecommunications
Purchasing Management
Inventory and stock Management
Management and supervision of human resources
Main priorities for the first three months
Main priorities for the first three months:
With the support of the Admin Co and Field Coordinators, ensure recruitment capacity building of national staff in order to give more autonomy to the bases: knowledge and skills to use SI tools related to follow up and processes.
Contribute to the mission development by participating to the strategy design and proposal development.
Ensure that necessary resources and facilities are in place to ensure security for all offices.
YOUR PROFILE
Education:
Masters' degree or equivalent in a relevant field.
Experience:
At least 2 years of experience in Logistic management for an international NGO.
Previous experience with SI and Knowledge of SI tools and processes would be likeable.
Previous experience in unstable environment (conflict / post conflict country).
Experience in opening field offices.
Experience in security Management.
Experience of team management.
Previous experience in Afghanistan would be an asset.
Skills:
Budget management.
Capacity to adapt to a new environment.
Training and capacity building skills.
MS office.
Good analytical skills, ability to adapt.
Good communication and diplomatic skill.
Good organization skills.
Capacity to work under pressure in a tense security environment.
Languages:
Fluent in English, written and spoken. Dari or Pashto would be an asset.
SI WILL OFFER YOU
A salaried position:
According to experience, starting from EUR 2860 gross per month (2600 base salary + 10% annual leave allowance paid monthly) and a monthly Per Diem of USD 600.
SI also covers accommodation costs and travel expenses between the expatriate's country of origin and the place of assignment.
Breaks: During the assignment, a system of alternation between work and time off is implemented at the rate of 7 working days every three months (with a USD 850 break allowance, allocated by Sl). To these breaks periods, SI grants one (1) additional rest day per month worked.
Insurance package: Expatriates benefit from an insurance package which refunds all healthcare expenses (including medical and surgical expenses, dental care and ophthalmological expenses, repatriation) and a welfare system including war risks. Essential vaccination and antimalarial treatment costs are refunded.
LIVING CONDITIONS:
The security environment in Afghanistan remains tense, dynamic and volatile. While the risks associated with the conflict between the government and the armed opposition have significantly decreased since 15th of August 2022, third party armed groups (notably ISKP) continue to operate in certain provinces including Kabul and the possibility of the emergence of new opposition groups cannot be ignored. On the other hand, the country has always witnessed a certain level of criminality.
The Deputy Country Director is living in a shared guesthouse with the other international staffs.
Living conditions are quite fair in Kabul, with possible access to all essential goods and services. The security situation can be tense, and travel is sometimes restricted, but it is possible to have a social life.
Living conditions in the field are often harsher (limited access to electricity, harsher weather conditions, isolation, etc.) with paradoxically, depending on the area, less strict security conditions.
APPLICATION PROCESS
Do you recognize yourself in this description? If yes, please send us your CV and cover letter!
Please note that CV-only applications will not be considered, and that the vacancy may close before the deadline.
Thank you for your understanding.
To learn more about Sl: www.solidarites.org