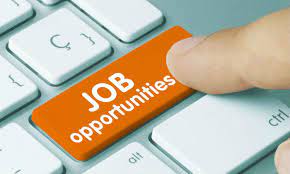 Administrative Officer
UNICEF competencies required for this post are...
(1) Builds and maintains partnerships(2) Demonstrates self-awareness and ethical awareness(3)Drive to achieve results for impact(4)Innovates and embraces change(5) Manages ambiguity and complexity(6)Thinks and acts strategically(7)Works collaboratively with others.
During the recruitment process, we test candidates following the competency framework. Familiarize yourself with our competency framework and its different levels: competency framework here.
UNICEF is committed to diversity and inclusion within its workforce, and encourages all candidates, irrespective of gender, nationality, religious and ethnic backgrounds, including persons living with disabilities, to apply to become a part of the organization.
We offer a wide range of benefits to our staff, including paid parental leave, breastfeeding breaks and reasonable accommodation for persons with disabilities. UNICEF strongly encourages the use of flexible working arrangements.
UNICEF has a zero-tolerance policy on conduct that is incompatible with the aims and objectives of the United Nations and UNICEF, including sexual exploitation and abuse, sexual harassment, abuse of authority and discrimination. UNICEF also adheres to strict child safeguarding principles. All selected candidates will be expected to adhere to these standards and principles and will therefore undergo rigorous reference and background checks. Background checks will include the verification of academic credential(s) and employment history. Selected candidates may be required to provide additional information to conduct a background check.
Remarks:
UNICEF's active commitment towards diversity and inclusion is critical to deliver the best results for children. For this position, eligible and suitable female candidates are encouraged to apply.
Only shortlisted candidates will be contacted and advance to the next stage of the selection process.
UNICEF appointments are subject to medical clearance.  Issuance of a visa by the host country of the duty station, which will be facilitated by UNICEF, is required for IP positions. Appointments are also subject to inoculation (vaccination) requirements, including against SARS-CoV-2 (Covid). Government employees that are considered for employment with UNICEF are normally required to resign from their government before taking up an assignment with UNICEF. UNICEF reserves the right to withdraw an offer of appointment, without compensation, if a visa or medical clearance is not obtained or necessary inoculation requirements are not met, within a reasonable period for any reason.