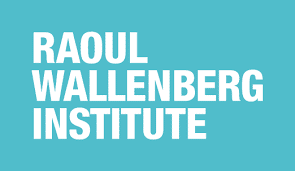 RWI Afghanistan Programme call for research fellowship applications
فراخوان درخواست برنامه RWI افغانستان برای فیلوشیپ تحقیقاتی
موسسه حقوق بشر و حقوق بشردوستانه رائول والنبرگ (RWI)، به عنوان بخشی از برنامه افغانستان از محققان، دانش پژوهان و متخصصان افغان در زمینه حقوق بشر برای شرکت در یک برنامه فیلوشیپ پژوهشی در لوند، سوئد دعوت می کند.
هدف از این برنامه فیلوشیپ این است که محققان و پژوهشگران افغان را قادر سازد تا وضعیت حقوق بشر در افغانستان را مستند و تجزیه و تحلیل کنند، همچنین مقالات تحقیقاتی مبتنی بر شواهد و اطلاعات نظری و پیشنهادات سیاستی در مورد حقوق بشر در افغانستان را پیش ببرند. همراهان مستقیماً از مأموریت پروفسور RWI و ریچارد بنت گزارشگر ویژه وضعیت حقوق بشر در افغانستان حمایت خواهند کرد. تحقیقات در یک محیط اکادمیک حمایتی در دفتر مرکزی RWI در لوند، وابسته به دانشگاه لوند انجام خواهد شد.
RWI از درخواست های نامزدهای با سابقه کار در زمینه حقوق بشر مرتبط با افغانستان استقبال می کند. کاندیداها تشویق می‌شوند که اولین گزارش گزارشگر ویژه را با توجه به توصیه‌ها، در تدوین علایق پژوهشی بررسی کنند.
مهلت درخواست: 14 نوامبر 2022
دوره فیلوشیپ: ژانویه تا دسامبر 2023
As part of its Afghanistan Programme, the Raoul Wallenberg Institute of Human Rights and Humanitarian Law (RWI) hereby calls for applications from Afghan researchers, scholars, and professionals within the field of human rights to participate in a visiting research fellowship programme in Lund, Sweden.
The purpose of the fellowship programme is to enable Afghan researchers and scholars to document and analyze the situation of human rights in Afghanistan as well as advance evidence-based and theoretically-informed research papers and policy proposals on human rights in Afghanistan. The Fellows would be directly supporting the mandate of RWI Visiting Professor and Special Rapporteur on the situation of human rights in Afghanistan, Richard Bennett. Research would be conducted in a supportive academic environment at RWI's head office in Lund, affiliated with Lund University.
RWI welcomes applications from candidates with a broad background of working on human rights related to Afghanistan. Candidates are encouraged to review the Special Rapporteur's first report with particular regard to the recommendations, in formulating research interests.
Application Deadline: 14 November 2022
(Applicants can expect to be notified of the selection no later than 1st December 2022).
Fellowship Period: January to December 2023
This call for applications is open to all researchers and human rights professionals who meet the following eligibility criteria:
▪ Afghan National;
▪ Advanced degree and extensive experience working with human rights or engaging in relevant research;
▪ Are able to communicate professionally in oral and written English, as well as an Afghan national language (proficiency in English demonstrated through certificates and oral interviews with RWI);
▪ Are able to be based in Lund, Sweden for the entire duration of the fellowship programme Candidates interested in applying should send their application by email no later than 14th November 2022 to [email protected]. A complete application should include:
▪ A personal statement in support of your application (maximum 600 words) outlining your motivation to and reasons for applying, and how your research interests and/or experience aligns with RWI's Afghanistan Fellowship Programme;
▪ A CV (maximum 2 pages);
https://rwi.lu.se/about/opportunities/?fbclid=IwAR1D2Q5iDPYMQbMFKokEzk-GK4hCvTWDGVCjtXW8zYaL3TB2q6Bd8ZntxG0