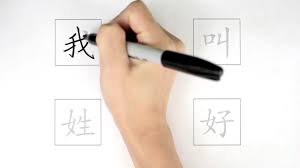 Peking University Free Online Chinese language Course
کورس آنلاین رایگان زبان چینایی دانشگاه پکن
دانشگاه پکن یک کورس آنلاین رایگان زبان چینایی به نام "چینی برای مبتدیان" ارائه می دهد که کاملا رایگان و آنلاین است. این یک دوره مقدماتی در زبان چینی، گرامر، ارتباطات و گفتار است که توسط   Xiaoyu Liu استاد دانشگاه پکن تدریس می گردد. این کورس برای کسانی که علاقه مند به یادگیری زبان چینی هستند ایده آل است.
جزئیات مختصر
سازماندهی شده توسط: دانشگاه پکن
نام کورس: چینی برای مبتدیان
فرمت: آنلاین
مهلت: مشخص نشده است
جنسیت: مرد و زن
پوشش مالی: با بودجه کامل
کشورهای واجد شرایط: بین المللی
شرایط:
همه می توانند ثبت نام کنند و از این دوره یاد بگیرند.
این دوره در سطح مبتدی است، بنابراین هیچ پیش نیازی وجود ندارد.
برای ثبت نام در این دوره باید به اینترنت دسترسی داشته باشید.
افراد باید علاقه مند به یادگیری زبان چینی باشند.
این دوره برای زبان آموزان در سراسر جهان باز است، بنابراین همه می توانند به صورت رایگان یاد بگیرند.
Peking University is giving a free online Chinese course called "Chinese for Beginners," which is completely free and available online. It is an introductory course on Chinese language, grammar, communication, and speech. Xiaoyu Liu, an associate professor at Peking University, teaches it. This course is ideal for anybody interested in learning Chinese.
Brief Details
Organized by: Peking University
Course name: Chinese for Beginners
Format: Online
Deadline: Not specified
Gender: Male and Female
Financial coverage: Fully Funded
Eligible nations: International
Eligibilities:
Anyone can sign up and learn from this course.
It is a beginner-level course, so there are no prerequisites.
You must have access to the Internet to register for this course.
Individuals must be interested to learn Chinese.