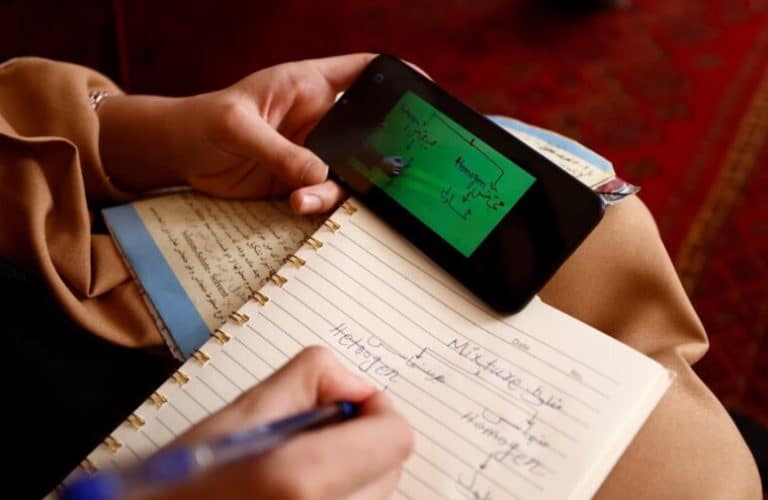 Kaaj Educational Program Application
اپلیکیشن برنامه آموزشی کاج
هدف از این برنامه چهار ماهه، توانمندسازی زنان جوان افغان از طریق ارائه مهارت های اساسی در مهارت زبان انگلیسی، سواد دیجیتالی و مربیگری فردی فردی است.
جزئیات برنامه:
مدت: چهار ماه (دانشجویان کمک هزینه ماهانه دریافت خواهند کرد)
موضوعات: زبان انگلیسی، سواد دیجیتال، مربیگری یک به یک
شرایط لازم: دانش اولیه زبان انگلیسی، دسترسی به اینترنت (از طریق تلفن یا رایانه)
لطفاً فرم درخواست زیر را تکمیل کنید تا برای ثبت نام در برنامه آموزشی کاج در نظر گرفته شود. آخرین مهلت درخواست 18 ژوئن 2023 است. لطفاً توجه داشته باشید که فقط با نامزدهای منتخب برای ارزیابی بیشتر و پذیرش نهایی در برنامه تماس گرفته خواهد شد.
Kaaj Educational Program Application
This four-month program aims to empower young Afghan women by providing them with essential skills in English language proficiency, digital literacy, and personalized one-to-one mentorship.
Program Details:
Duration: Four months (students will receive monthly stipends)
Subjects: English language, digital literacy, one-to-one mentorship
Eligibility Requirements: Basic English language knowledge, access to the internet (via phone or computer)
Please complete the following application form to be considered for enrollment in the Kaaj Educational Program. The application deadline is June 18, 2023. Kindly note that only selected candidates will be contacted for further assessment and final acceptance into the program.