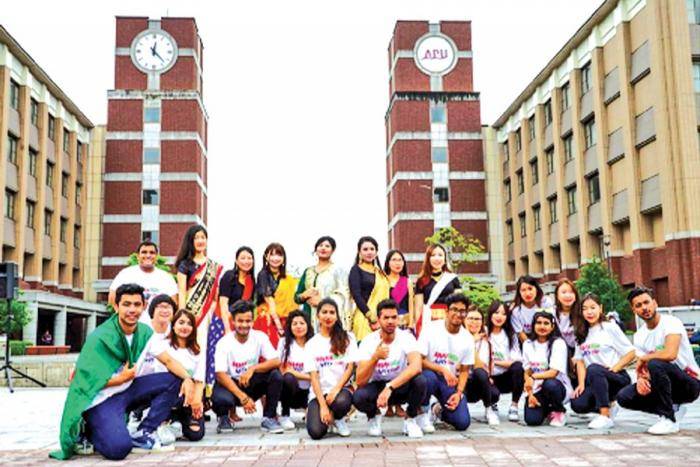 Japan Scholarships for Afghanistan 2024 | MEXT Scholarship
بورسیه های تحصیلی جاپان برای افغانستان 2024
شرح فرصت
وزارت آموزش، فرهنگ، ورزش، علم و فناوری (MEXT) جاپان فرصت های بورسیه تحصیلی کاملاً تمویل شده را برای دانشجویانی از افغانستان و سایر کشورها که مایل به ادامه تحصیل در مقطع کارشناسی ارشد یا دکترا در جاپان هستند، فراهم می کند. این بورس تحصیلی برای کسانی که قصد دارند تحصیلات دانشگاهی یا تحقیقات خود را در سال 2024 آغاز کنند در دسترس است.
تاریخ های مهم:
آخرین مهلت معرفی متقاضیان توسط AKF به همراه فرم های درخواست تکمیل شده افراد توصیه شده: 15 جولای 2023
امتحانات کتبی (تست کاغذی) در کابل: 20 جولای 2023
امتحانات (مصاحبه) در کابل: پایان جولای 2023
اعلام نتیجه نهایی: دسامبر 2023
Opportunity Description
The Ministry of Education, Culture, Sports, Science and Technology (MEXT) in Japan provides fully funded scholarship opportunities for students from Afghanistan and other countries who wish to pursue their Master's or Doctoral degrees in Japan. This scholarship is available for those who plan to begin their academic studies or research in 2024.
Details of MEXT Scholarship for Afghanistan
Important dates:
Deadline of recommendation of applicants by the AKF along with the completed application forms of those who are recommended: 15th of July 2023
Written Examinations (paper test) in Kabul:20th of July 2023
Examinations (interview) in Kabul: End of July 2023
Notification of final result: December 2023
Fields of Study:
When applying, it is important for applicants to choose a field of study that is related to their university major. Additionally, the selected field of study should align with what can be studied and researched at Japanese universities during graduate courses. It is worth mentioning that certain fields, such as medicine, dentistry, and welfare science, require a relevant license from the Japanese Minister of Health, Labor, and Welfare before engaging in clinical training, such as medical care and operative surgery.
Benefits of MEXT Scholarships
The MEXT Scholarship of Japan is a fully funded scholarship that covers the following expenses:
Monthly allowance of around 140000yen (approx $1000) for living expenses
Offers tuition-free education
Provide a round trip Air flight ticket to travel to/from Japan (domestic travel etc are to be paid by the student)
Who can apply for MEXT Scholarships?
To qualify for the  MEXT scholarship program, applicants must:
Be an Afghan national under the age of 35 (born after April 2, 1989) (applicants of other countries can contact the japan embassy in their country.)
Hold  a bachelor's degree ( B.A. or equivalent ) with outstanding academic records, and
be in good physical and mental health.
They should also possess the necessary motivation and dedication to contribute to the Afghan-Japan relationship.
be proficient in written and spoken English or Japanese (depending on the language of instruction) is required.
Successful candidates will be required to travel to Japan in April 2024.
Required Documents for Application:
Prepare the following documents:
1. Application Form (downloadable from this page)
2. Placement Preference Application Form
3. Field of Study and Research Plan
4 . Academic transcript for all academic year of university attended
5. Certification of graduation or degree certificate of the university attended
6. Recommendation letter from the president/dean or the academic advisor at the current or last university attended
7. Medical certificate
8. abstract of the thesis
9. Certificate of language proficiency
10. Recommendation letter from the present employer
How to apply?
To apply to MEXT Scholarship, individuals can obtain the necessary application form , health certificate, and recommendation letter sample attached below . Afterward, they can send digital copies of their documents to the embassy email address below provided for screening purposes. Only those who are shortlisted will be invited to submit their original documents on the interview day.
The embassy of Japan in Afghanistan will do the selection process in cooperation with the Aga Khan Foundation.
Note: If you are from countries, other than Afghanistan, and are willing to apply to the MEXT Scholarship program, please check the website of the Japan embassy in your country or contact them for the procedure. check the Japan embassy address in different countries HERE
Submission email address:
Email Address: [email protected]