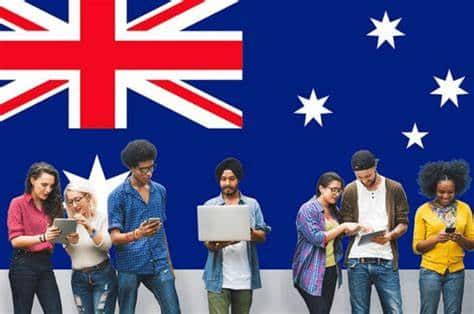 Fully-Funded Australia Awards Scholarships 2024 for International Students
بورسیه های جوایز 2024 استرالیا با بودجه کامل برای دانشجویان بین المللی
بورسیه های جوایز 2024-2025 استرالیا با بودجه کامل برای دانشجویان بین المللی اکنون در مرحله پذیرش درخواست ها تا آخرین مهلت یعنی 1 می 2023 باز است.
وزارت امور خارجه و تجارت استرالیا تلاش می کند تا بورسیه های تحصیلی کامل استرالیا و حمایت های علمی بلندمدت را از طریق بورسیه جوایز استرالیا ارائه کند. هدف از این ابتکار کمک به ایجاد روابط در سراسر جهان و اجازه دادن به کشورهای مرتبط برای برآوردن نیازهای اقتصادی خود طبق قراردادهای دوجانبه و چندجانبه است.
مزایای بورسیه جوایز استرالیا 2024:
شهریه به طور کامل پرداخت می شود
هزینه های مسافرت
کمک هزینه تاسیس که پرداخت یکباره برای لیلیه و مواد تحصیلی را پوشش می دهد.
هزینه های اولیه زندگی
پرداخت شده برای برنامه مقدماتی دانشگاهی
هزینه های اولیه صحی
هزینه های پیش دوره زبان انگلیسی
پرداخت هزینه کارهای میدانی تحقیقاتی
Fully-Funded Australia Awards Scholarships 2024-2025 session for International Students is now in the applications acceptance phase till the deadline of May 1, 2023.
Australia's Department of Foreign Affairs and Trade works to provide full Australian scholarships and long-term academic sponsorships via the Australia Awards Scholarship. The goal of this initiative is to help build relations around the world and allow associate countries to meet their economic requirements as per bilateral and multilateral contracts.
Benefits of Australia Awards Scholarship 2024:
Tuition fee paid in full
Traveling expenses
An establishment allowance that will cover a single-time payment towards accommodation and study materials.
Basic living expenses
Paid for Introductory Academic program
Basic medical expenses
Pre-course English fees
Paid for research fieldwork
Eligibility of Australia Awards Scholarship:
Candidates who wish to receive an Australia Awards Scholarship must enter into a contract with the Commonwealth of Australia stating that they will adhere to the scholarship's terms of service.
The candidate needs to be at the age of 18 when applying.
At the time of application, the candidate is mandated to be living in their home country and must be a citizen of a country partnering with the scholarship. The list of participating countries is available on the scholarship's official website.
The applicant cannot be an Australian citizen, possess resident status, or be seeking a permit to gain residency in Australia.
At the time of applying, the candidate cannot be married, engaged, or a de facto of an individual who is in possession of, or is qualified for an Australian or New Zealand nationality. Even at the time of the selection period or when moving to Australia, this criterion must be followed. 
Citizens of the Cook Islands, Niue, and Tokelau who are inhabitants of New Zealand are qualified, although they need to get a Student visa.
They cannot be active members of the military.
Any former honoree who has lived in Australia for 4 years through an Australia Awards Scholarship is not qualified to participate in an additional Awards Scholarship unless the student has not lived in Australia for 8 years.
All specified requirements set by the Program Area or the government of the candidate's place of residence will need to be met by the candidate.
The candidate is obligated to be eligible for the criteria set by the university they are applying to through this program.
They must qualify for a student visa as well.
Candidates cannot apply for a scholarship for a degree program that is lower than their current educational rank.
Candidates need to notify the Program Area of any link or relationship involving Program Area employees or management partners to ensure that the submission can be administered correctly and impartially.