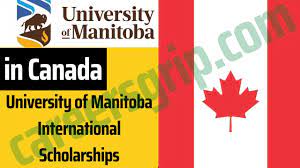 Canada: University of Manitoba International Undergraduate Student Bursary
کانادا: بورسیه بین المللی دانشجویی در مقطع لیسانس دانشگاه مانیتوبا
دانشگاه مانیتوبا سالانه طیف گسترده ای از بورسیه ها را به دانشجویان جدید و مستمر تمام وقت و نیمه وقت که نیاز مالی تثبیت شده و حداقل جایگاه علمی دارند ارائه می دهد. میانگین ارزش بورسیه ها بین 400 تا 1000 دالر است که سالانه بیش از 14 میلیون دالر اعطا می شود.
آخرین مهلت ثبت نام: 1 اکتبر 2023
شایستگی
جوایز بورسیه در درجه اول بر اساس نیاز مالی است، در مقابل بورسیه ها، که اساسا بر اساس شایستگی علمی است. به همین دلیل، همه درخواست های بورسیه از شما می خواهند که بخش بودجه را تکمیل کنید. لطفا توجه داشته باشید که بخش بودجه هر برنامه به یک دوره زمانی خاص اشاره دارد.
معیارهای واجد شرایط بودن و الزامات درخواست بر اساس جایزه متفاوت است. بیشتر آنها نیاز دارند که درخواست بورسیه عمومی UM را ارسال کنید و برخی به فرم ها یا پیوست های اضافی نیاز دارند. لطفاً قبل از درخواست حتماً جزئیات هر بورسیه را به دقت بخوانید.
برای ثبت نام به وب سایت دانشگاه مراجعه کنید 
Overview of the program
Every year, the University of Manitoba offers a wide-range of bursaries to both new and continuing full-time and part-time students who have a demonstrated financial need and a minimum academic standing. The average value of bursaries range in amounts from $400 to $1,000, with over $14 million awarded annually.
Application deadline: Oct, 01, 2023
Eligibility
Bursary awards are primarily based upon financial need, as opposed to scholarships, which are primarily based on academic merit. Because of this, all bursary applications require you to complete a budget section. Please note that the budget section of each application refers to a specific time period.
Eligibility criteria and application requirements vary by award. Most require that you submit the UM General Bursary application, and some require additional forms or attachments. Please be sure to read the details of each bursary carefully before applying.
To register, please go to the main website